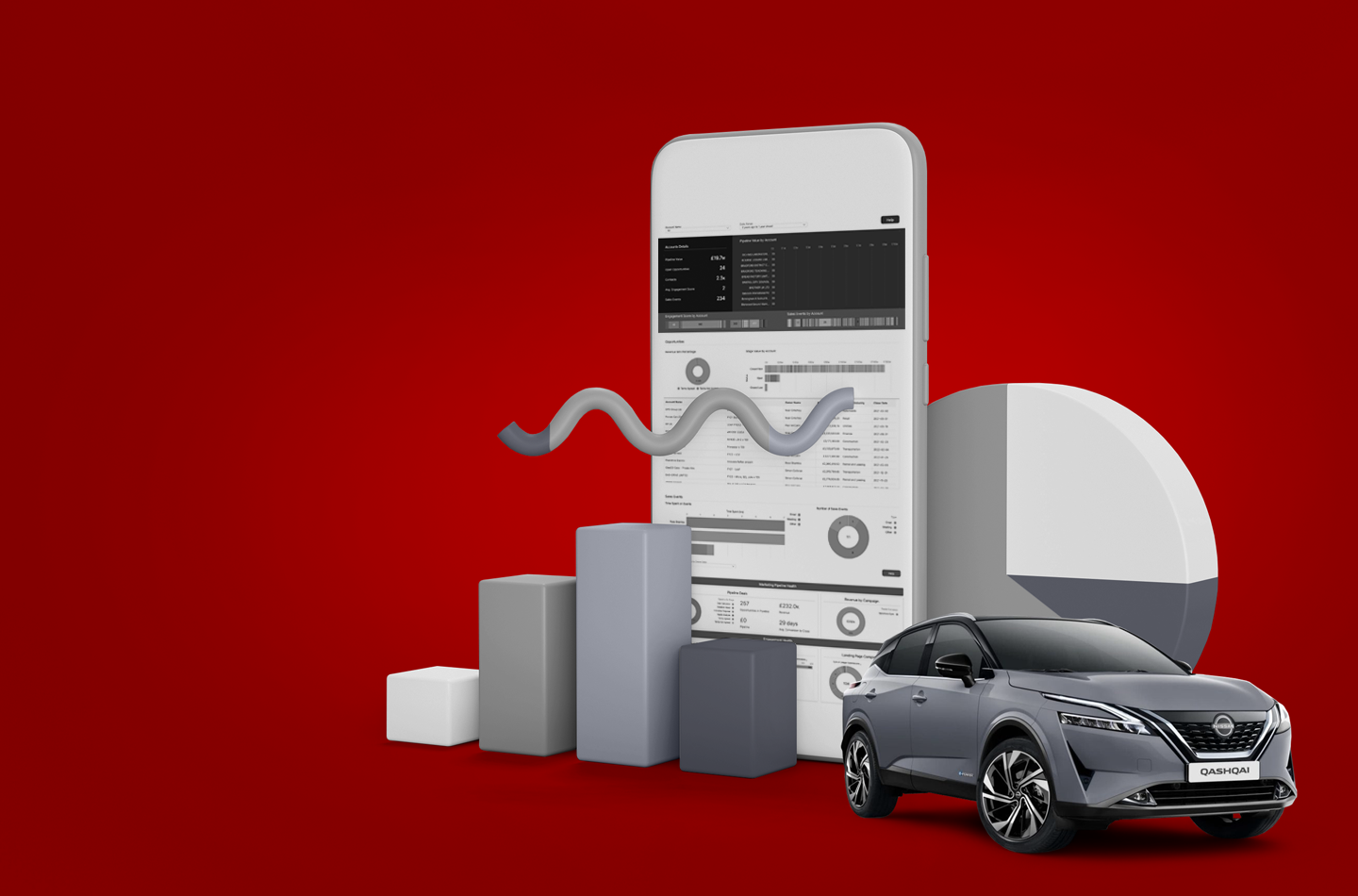 Case study
Joining the dots
between marketing
and sales data
PUTTING DATA AND AUTOMATION AT THE HEART
Nissan Fleet in the UK decided to revolutionise Fleet Operations by putting data and automation at the heart of their approach?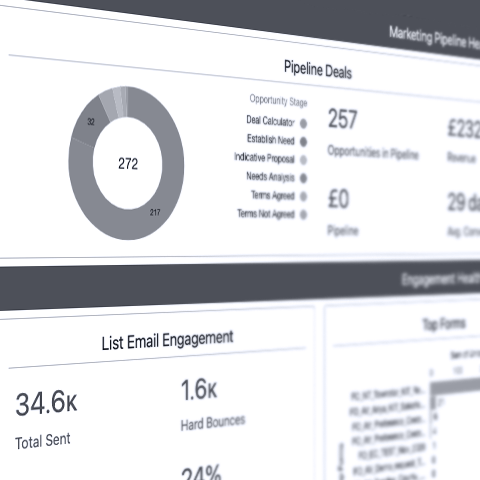 CUSTOMER GOALS
Structured data – improves reporting capability.
Streamlined fields and page layouts
Aggregation of data in Salesforce.
Performance dashboards.
Using Salesforce standard functionality
Tools which drive time-saving/efficiency including integrations with LinkedIn and Outlook.
Spend less time on admin, more time selling
CHALLENGES
Unstructured data
Clunky user interface.
Data held in several different systems
Salesforce org uses outdated features.
Lack of tools and automation to improve efficiency.
SOLUTION
Building a best-in-class eco-system:
Website Journeys including contact forms
Marketing Automation
Nurturing and conversion
Channels used to reach end customers
Connecting up all touchpoints
Sales process improvements and automation
Creating inbound leads
Intent leads and ABM (Account Based Marketing)

Nissan is one of the largest companies in the automotive industry. The company was founded in December 1933 which was cited as Jidosha-Seizo Co., Ltd. In June 1934, it was renamed as Nissan Motor Company after merging with another Japanese manufacturer.