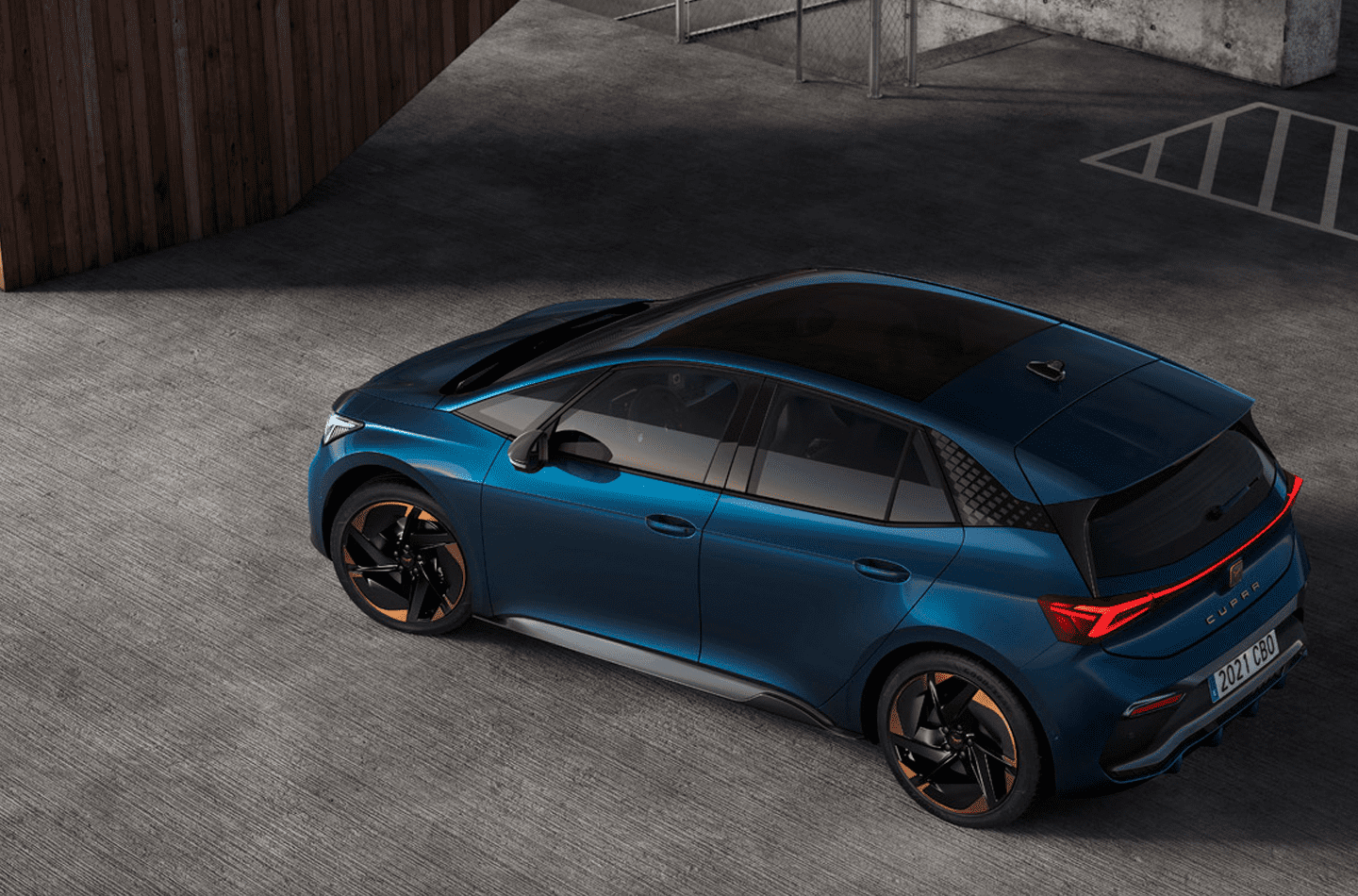 Case study
Maximising sales
CUPRA IS THE UNCONVENTIONAL AUTOMOTIVE CHALLENGER BRAND
Maximising sales of the 100% electric CUPRA Born using Marketing Automation
The percentage of sales achieved of the annual target – 50%
270% over the original target.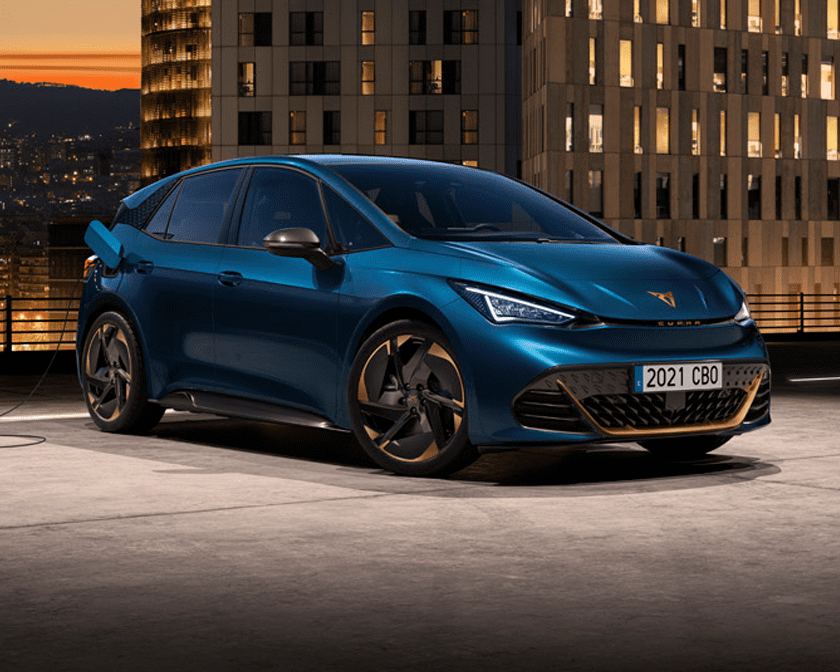 THE UNCONVENTIONAL AUTOMOTIVE CHALLENGER BRAND
Having launched just four years ago in the UK, CUPRA is the unconventional Automotive challenger brand that brings together emotion, electrification, and performance.
Encapsulating all of those sentiments is their latest model, the 100% electric CUPRA Born. Delivering a product launch campaign aimed at Corporate Decision Makers, 'Feel the Impulse of the Next Generation' was activated in June 2021. Its aim to aid model and brand awareness in the lead-up to the car's launch in April 2022, whilst also capturing interest, engagement and commitments to order.
With an original target of securing 10% of the 2022 sales volume before start of sales, orders totalled over 27% of the full year target, 2.7 times the original objective in the first week of sales – this has since risen to over 50% within the first 2 months of sales.
'FEEL THE IMPULSE OF THE NEXT GENERATION'…
…has also resulted in increased consideration of CUPRA as a brand, and firmly cemented CUPRA Born's position as a bold, innovative choice for businesses opting to make their first steps on the road to zero emissions.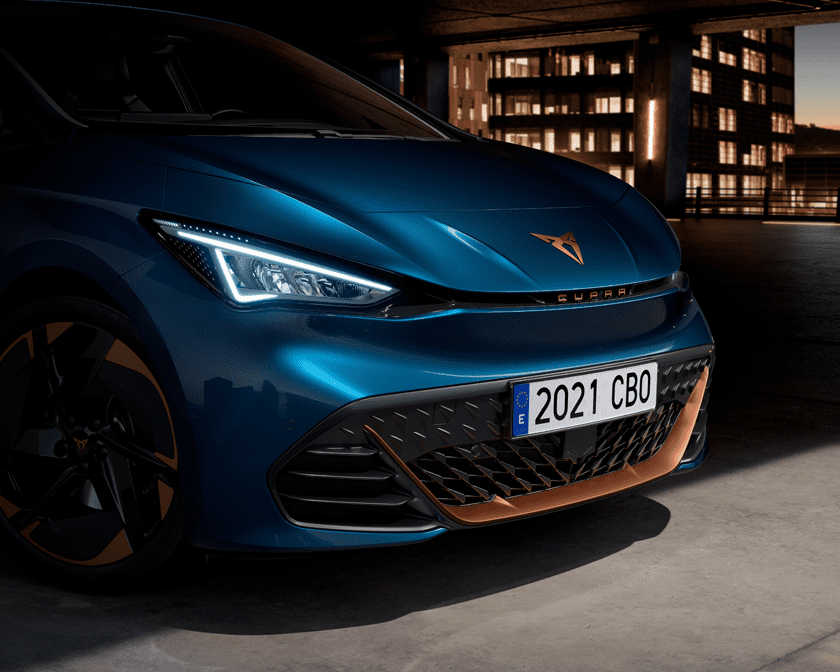 CUSTOMER GOALS
Generate interest and order commitments for the CUPRA Born;
Secure orders totalling 10% of the full-year volume from Business and Corporate fleets within the UK;
Encourage corporate customers to explore the CUPRA Born through the Virtual Showroom and CUPRA Experience (extended test-drive) programmes;
Establish CUPRA as a brand that is forward-thinking and provides 'another way' for business customers;
Increase awareness and consideration of the CUPRA Brand.
MARKET POSITION
In 2021, market research revealed that within the corporate market, CUPRA has single-digit awareness and consideration.
DIFFERENTIATION
Having been a standalone brand for just four years, CUPRA needed to disrupt the established premium automotive brands.
PERCEPTION
Comprehensive research showed that just under 3 in 10 corporate decision-makers operating within the UK were aware of CUPRA's fleet offering
SOLUTION
We took a digital-first omni-channel approach to reach, nurturing and conversion enabling us to measure all interactions across prospect and customer journeys. Lead maturity was strengthened through gated content and measurable online and offline interactions. Marketing and sales attribution modelling were delivered through marketing automation that tied directly into the Pardot CRM platform.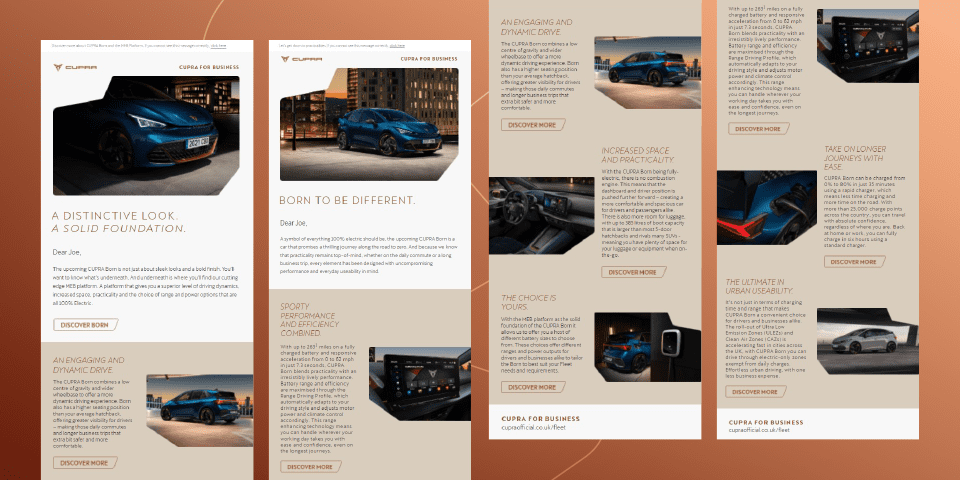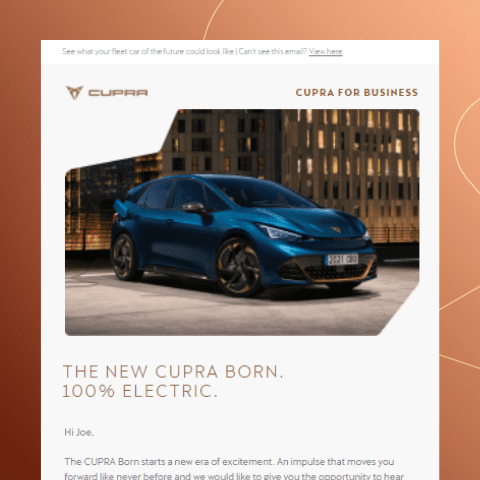 CUPRA transitioned from being SEAT's performance brand to stand on its own, offering another way from the norm. With models such as the 100% electric Born, and the Formentor e-HYBRID, CUPRA fuses emotion, electrification, and performance for those looking to make waves on the road to zero emissions.