Case study
We're focused on
making a difference.
ADVANCED THINKING OF COURSE
How do you rebrand the UK's fastest growing software solutions company in 14 weeks?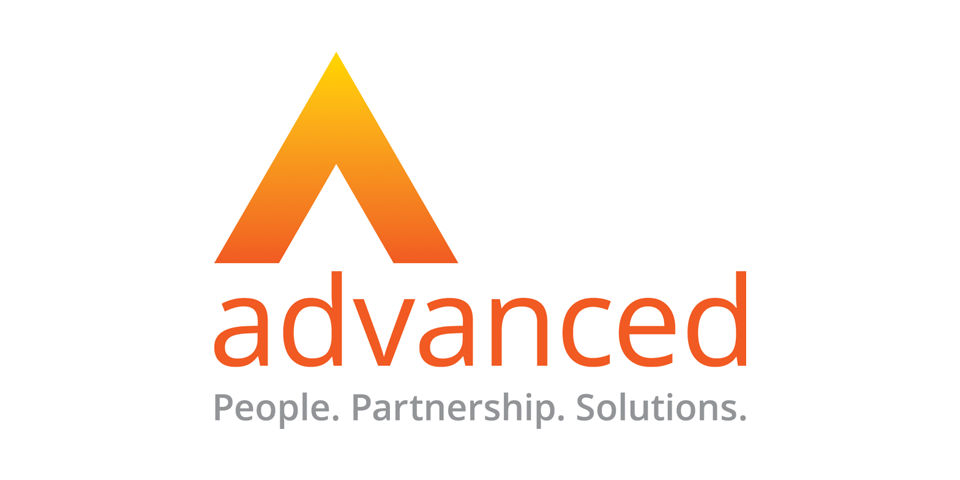 Advanced were growing at lightning speed, challenging both sector conventions and exceeding market forecasts. Trying to brand a company that's moving this quickly would be like trying to put a new pair of trainers on Usain Bolt in the middle of a world record attempt.
So…
…just how do you brand a company that's moving this fast?
Advanced thinking of course.
From market and customer research through to employee engagement and strategy workshops we used our brand framework toolkit to accelerate progress and enable an agile approach to validating the strategy and creative approach. This, coupled with an in-depth understanding of the market, the competitor landscape and the needs of the customer, meant insight could be turned into actionable knowledge quickly.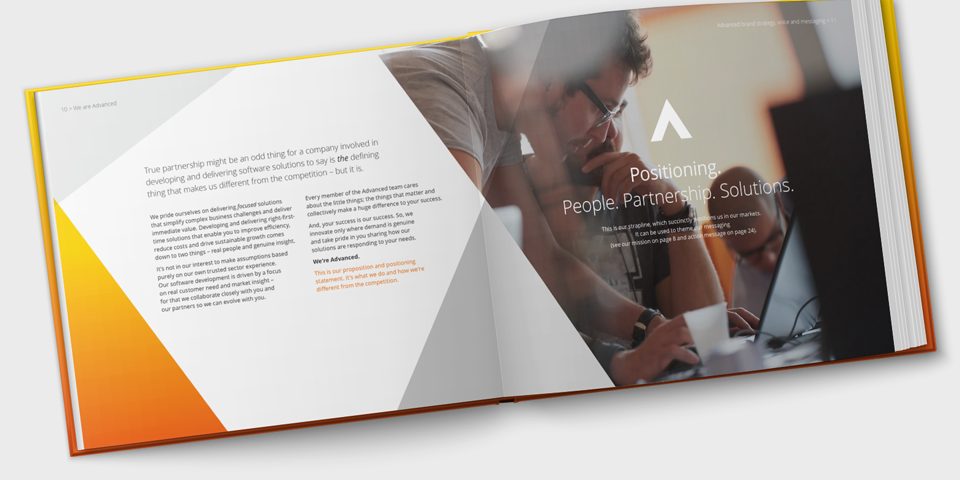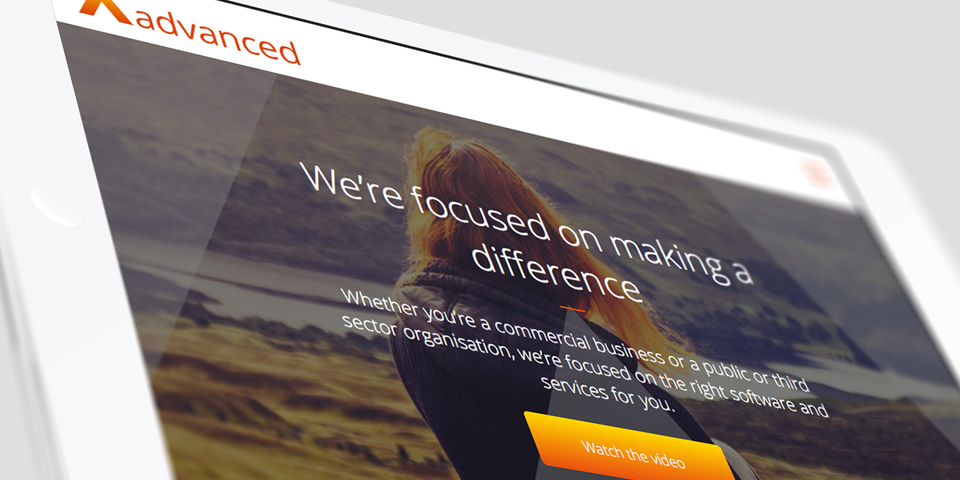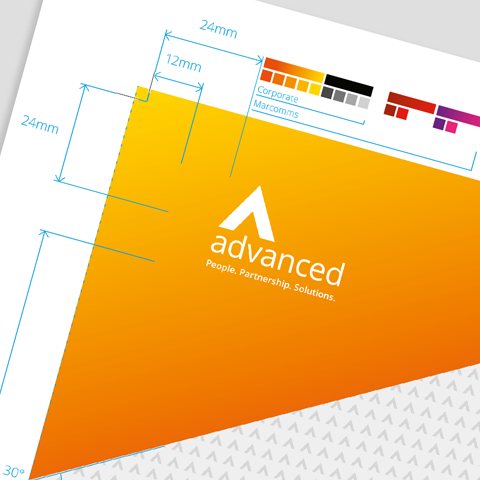 The power and sentiment behind the new name 'Advanced' researched very well with prospects and clients. It perfectly imbued their pioneering attitude and sense of purpose: to make a real difference to the lives of their customers.
A brand book, brand guidelines and a comprehensive tone-of-voice book ensured communication across all markets were on message. A pre-launch campaign ensured that the sense of anticipation and excitement was maintained right up to the opening of the rebranded office interiors and the national press launch.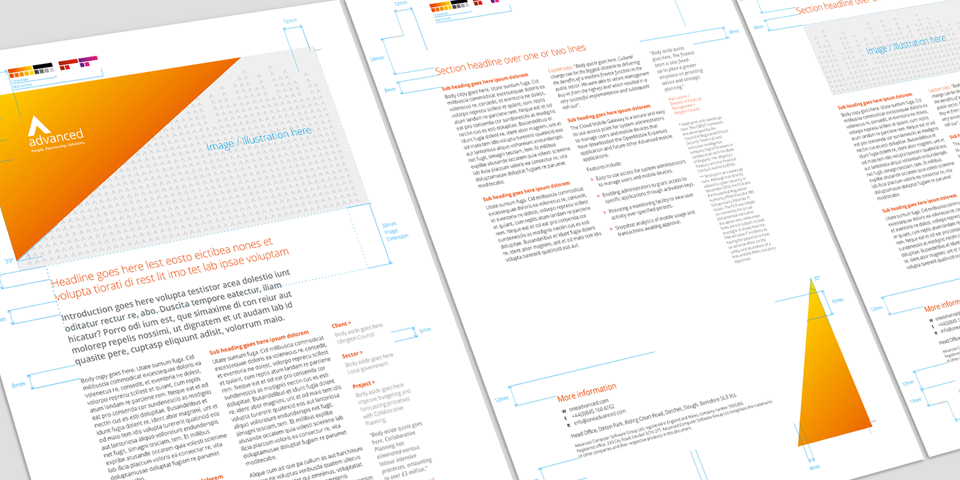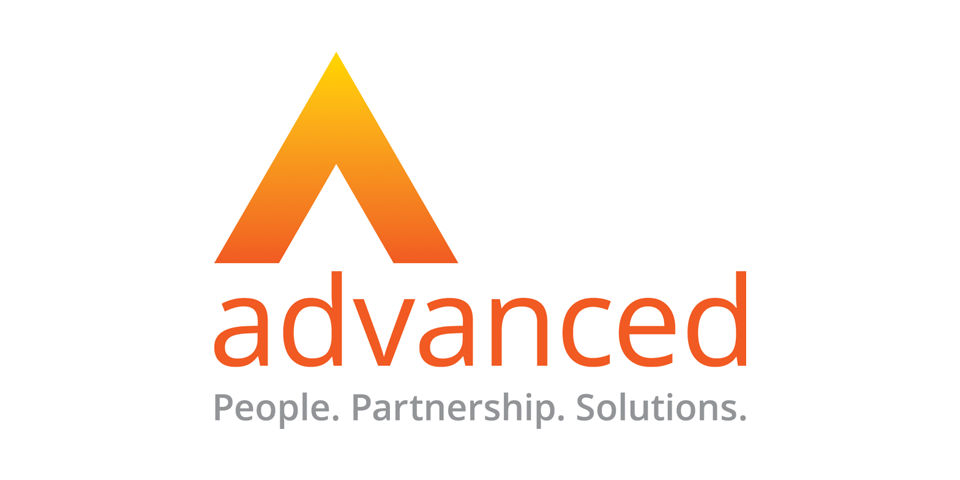 With over 22,000+ global customers and 2,700 employees, Advanced business software creates positive change. Advance provide Enterprise Resource Planning (ERP), People Management and vertical market software solutions that helps customers to shine in their field of expertise.