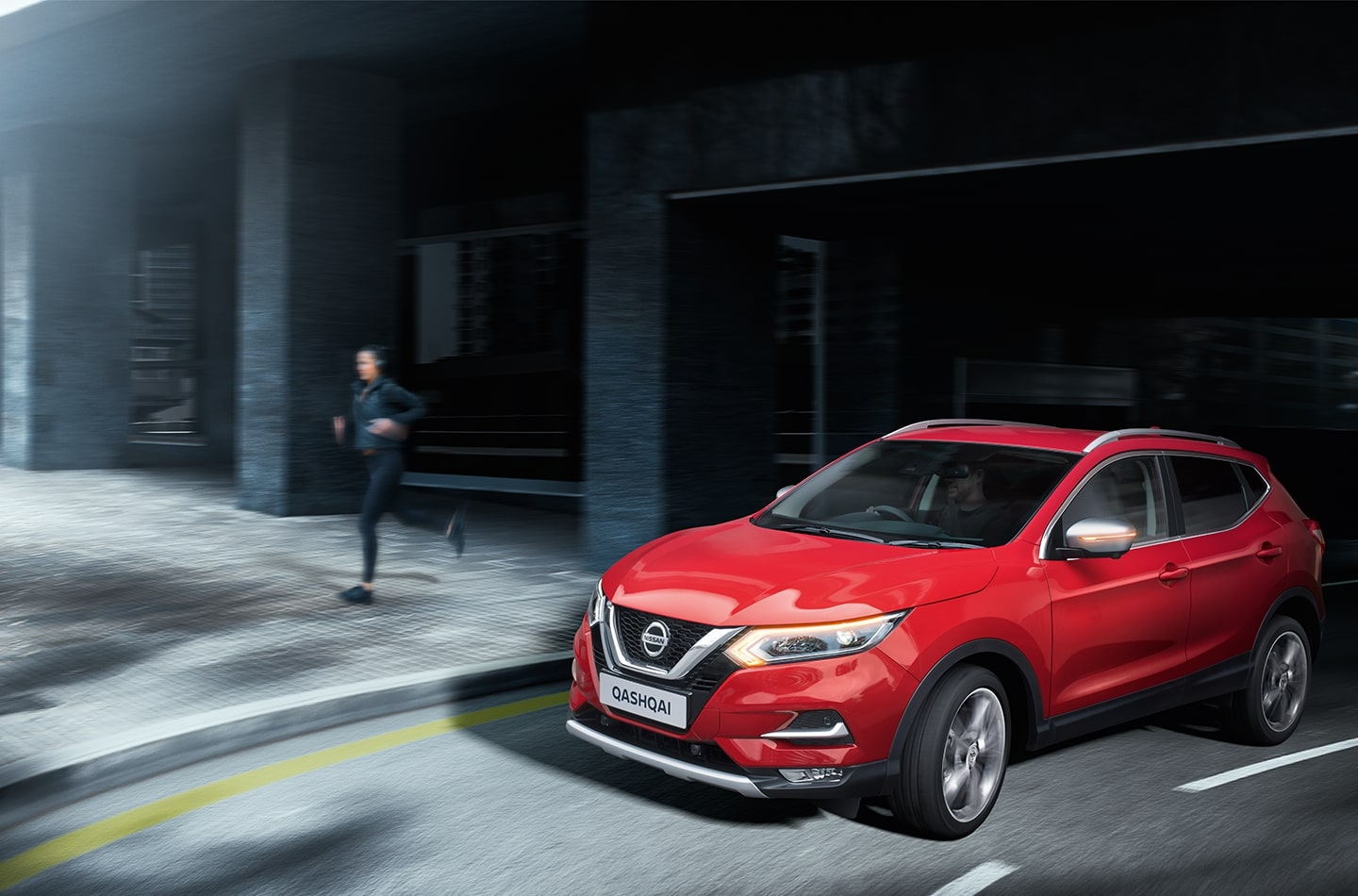 Case study
We Mean
Business
ENABLING MARKETING AND SALES
Driving differentiation and strategy from the inside out.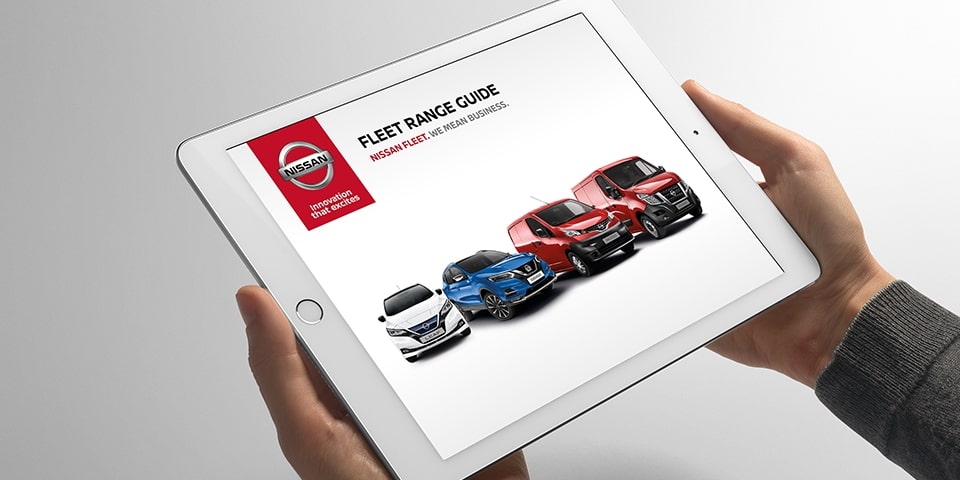 We were asked by Nissan Corporate Sales to reposition their brand in the fleet space, providing the evidence to enable the development of a marketing and sales strategy that would emanate differentiation from the inside of their business to the outside market.
Our objective was to help Nissan GB drive home their commitment to improve customer experience of their people, dealers, communications and products. The Graymatter team used a blend of research, brand and marketing expertise to develop the resulting 'Nissan Fleet. We Mean Business.' positioning.
Its core messaging went on to form the focal point of Nissan's 'We mean business' 2017-20 strategy, with seven pillars underpinning key objectives that include achieving key manufacturer awards within the three-year period.
An addition to their strategy, the Nissan Corporate Sales magazine was also aligned to their positioning. Fleet Director, Iker Lazzari, has reported on the strategy and strapline in the fleet press, and promoted issues of the magazine in Fleet News.
A special 40th Anniversary edition of the magazine went to Fleet News's 18k database, receiving 13.77% unique opens, with two supporting LinkedIn posts receiving 8,451 views in total.
We've also developed a regular Nissan Fleet. We mean business. e-newsletter to 16 segments. Open rates have risen by 307% over two years from 10% to 40.69%.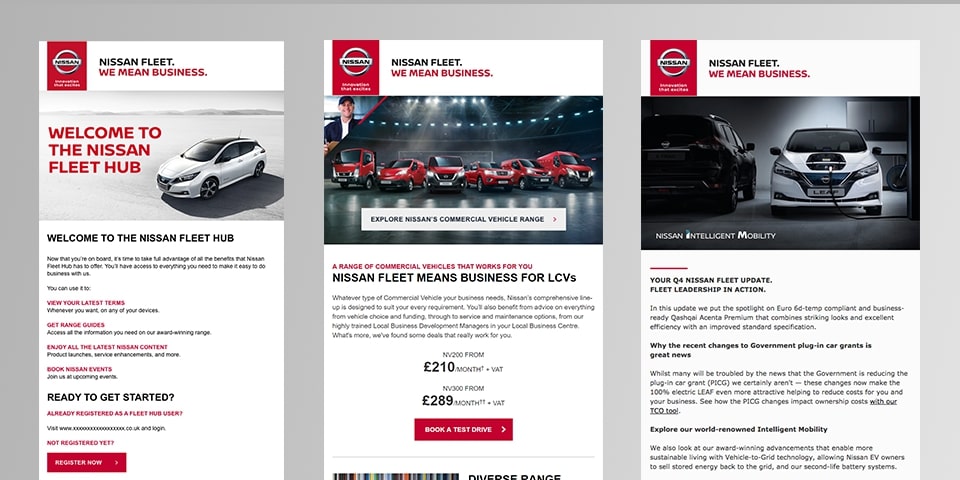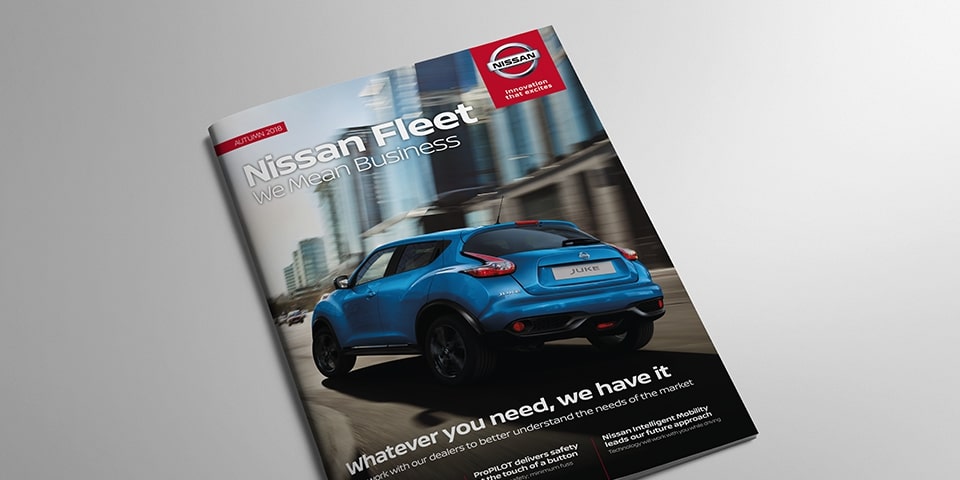 Campaigns to launch New LEAF and promote Nissan's EV leadership have been highly successful with a 23% open rate on EV wave three emails, 7% unique clicks and 25% of the engaged audience booking demos or meetings within three months.
When it came to going after their desired award nominations, we supported the Nissan GB team to secure Fleet News Awards 'Manufacturer of the Year', 'Green Manufacturer of the Year' and 'Best mid-size SUV' (Qashqai) shortlists, as well as 'Highly Commended' for the New LEAF.
Further deliverables against the We mean business 'Driven by marketing' pillar have been the development of the Nissan Fleet Range Guide and Fleet Hub
The first is a product brochure tailored for Nissan's leasing, corporate and SME segments. It is linked from most Nissan Fleet communications with an automated tool that allows updates to be sent at the click of a button.
The latter is a customer portal that provides a discreet place for users to view their relevant tools, terms, bulletins etc.
Fleet Director | Nissan GB
Iker Lazzari
"Graymatter's B2B automotive expertise has been instrumental in shaping the Nissan Corporate Sales brand positioning, and marketing and sales strategy for 2017-20, supporting us to differentiate in the marketplace, drive significant results in our marketing campaigns and culminating in coveted shortlists for Most Improved Manufacturer and Green Manufacturer of the Year at the 2018 Fleet News Awards."

Nissan is one of the largest companies in the automotive industry. The company was founded in December 1933 which was cited as Jidosha-Seizo Co., Ltd. In June 1934, it was renamed as Nissan Motor Company after merging with another Japanese manufacturer.