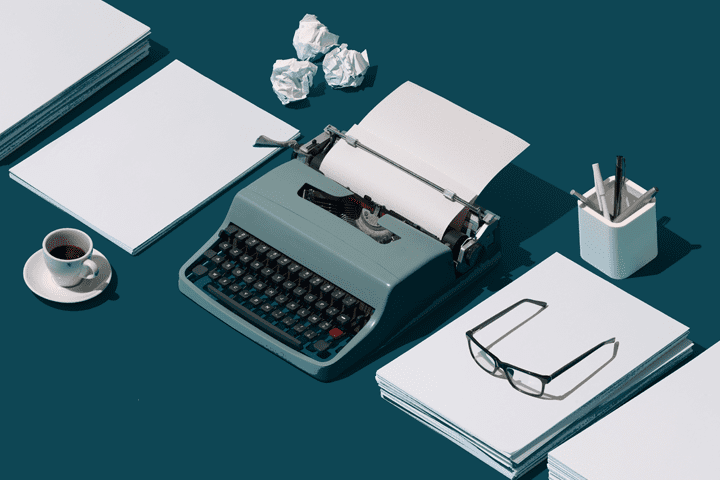 Brand Storytelling needs upfront planning, an over-arching narrative and empathy
According to Forbes, "Brand Storytelling is the future of marketing".
In other words, one of the 4/7Ps now rules them all. If brands are storytellers and brand managers don't have to worry about the wider marketing mix, then there must be plenty we can learn (this award season) from Hollywood writers?
I'd argue great writing is a function of upfront planning and having a thorough understanding of the contribution of each component part. Just compare the difference between Batman Begins and Batman vs. Superman – one was a gripping story made up of 4 clearly planned chapters and the conflict between 4 central characters while the other bumbled along and was instantly forgettable.
Great novel and script writers know the difference between plot, story, character arcs and foundational themes. Arguably, a parallel between plot developments and story in marketing communications are product launches and over-arching brand narrative.
Let's look at Return of the King, which won 11 Oscars and is right up there alongside Titanic and Ben Hur for award wins. While Tolkein and Peter Jackson are both great story-tellers, Return of the King has been criticised for its many endings. I'd argue some of those 'endings' are simply plot developments.
I, personally, have less vivid memories of the ring disintegrating into the lava than seeing Frodo finally crack a smile as he boards the ship and waves goodbye to his distraught friends. Frodo doesn't smile after the ring is finally destroyed or even when reunited with the Fellowship back in Rivendell. He also looks troubled when finally reunited with Bilbo. Why? Because he realises he is not yet free from the ring and its hold over him.
The ring disintegrating into the lava is less memorable than seeing Frodo board the ship, as it is much less emotional. Good writers are empathetic and capable of firing our emotions to strike a deeper chord. Brands also need to harness the power of emotion to help build associations and memory structures, so empathy is crucial in marketing too – allowing us to understand our customers, their pain-points, needs and how a product might help them.
Binet & Field (through 'The Long & Short of it') have demonstrated the importance of rational and emotional messages in successful campaigns and brand building. Empathy is not a soft skill. As Marketers, we all need to invest in understanding the relevant emotions of our buyers and their relationship with our brand / product. Otherwise we won't know what need we're actually solving.
In Game of Thrones, a healthy dose of empathy made for some of the most compelling moments. Yes, there were plenty of shocking deaths and visceral battles but a quiet moment of empathy forced the audience to acknowledge the complexity of a character who had, up until that point, served only as a font of villainy.
The character in question was Jaime Lannister – a handsome son of privilege, whose incestuous relationship with his sister, casual maiming of a child and general aura of arrogant self-satisfaction paint him as the primary villain. In one of the more memorable scenes, Jaime reveals that the act that earned him the nickname "Kingslayer" and gave him the reputation of being a man without honour is, in fact, the noblest thing he's ever done. George R.R. Martin reveals that Jaime saved thousands by slaying the king he was sworn to protect in order to prevent him from burning the capital city to the ground. In some ways, the moment changed not only the arc of the character, but the entire direction of the series.